---

---
Olympics on Stamps
(A sample of one of our collections from Stamp News Online, July 2012, Issue 19)
We begin our display of Olympic Stamps with the 2012 Summer Olympic Games which begin on July 27th and end on August 12, in London, England. Following the 2012 games we jump to the first Modern Olympics which began in Athens, Greece in 1896, followed by a collection of stamps from various Olympics through the 1968 Olympics in Mexico City.
We will resume the display of Olympic stamps in our August issue starting with the 1972 Summer Olympics in Munich, Germany. List of Olympic Games host cities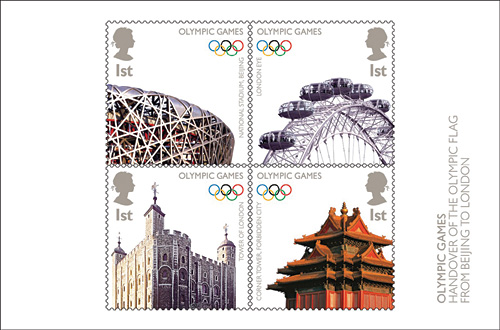 2012 London, England - London 2012 Olympics,
London 2012 unveils look of Victory Ceremonies, 2012 London Olympic Park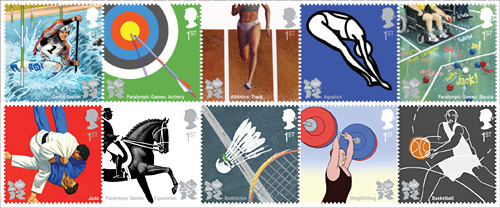 2012 London, England -
Royal Mail first class postage stamps launched for London 2012 Olympic Games


2012 London, England- Paralympic Games 2012

1896 Athens, Greece - 1896 Summer Olympics, Ancient Olympic Games


1900 Paris, France - 1900 Summer Olympics,
Rugby union at the 1900 Summer Olympics, Sailing at the 1900 Summer Olympics, Greatest Moments in Olympic Rowing History


1904 St. Louis, United States - 1904 Summer Olympics, 1904 Olympics Tug of War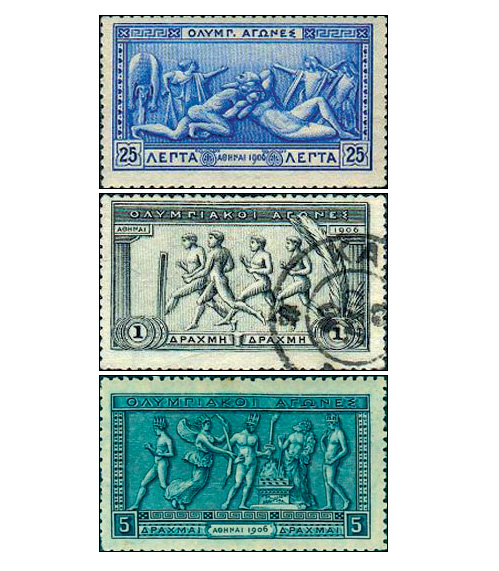 1906 Athens, Greece - 1906 Intercalated Games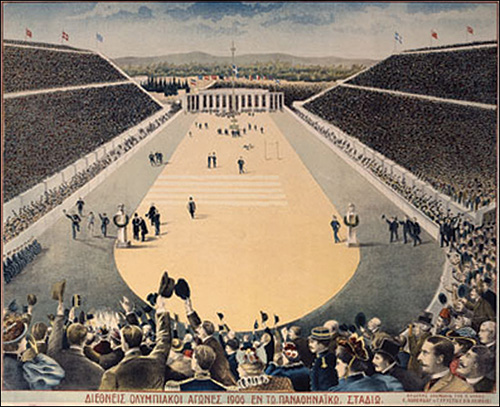 1906 Athens, Greece -
Panathinaiko Stadium - host of first modern Olympic Games in 1896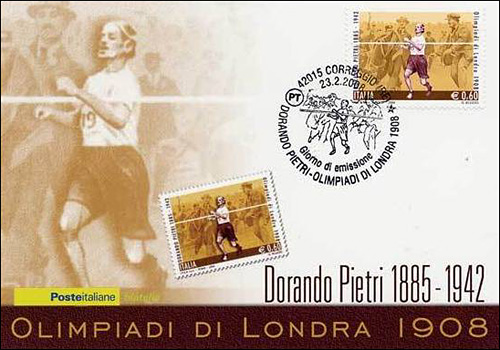 1908 London, England - Dorando Pietri, 1908 Summer Olympics,
Dorando Pietriís famous 1908 London Olympic marathon finish,
Dorando, An Olympic Tale


1908 London, England - British Olympic Committee,
British Olympic Association ,1908 London Olympics,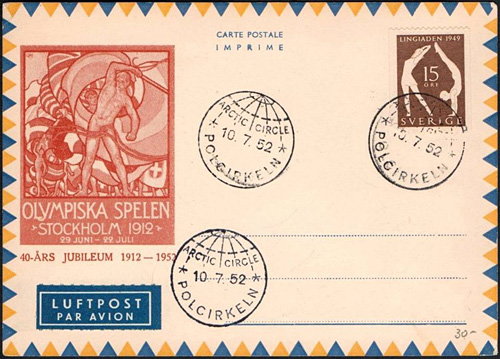 1912 Stockholm, Sweden - 1912 Summer Olympics, SWEDEN ARTIC CIRCLE 1952 - 40th ANNIVERSARY OF THE OLYMPIC GAMES STOCKOLM 1912 For the 1912 Stockholm Games, a promotional Poster stamp in German. Of special interest, the Games is misspelled "Spelen" (the Swedish spelling) instead of "Spielen" (the German spelling). There are only two known examples of this spelling error.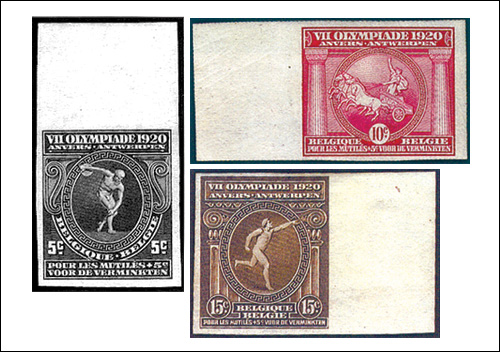 1920 Antwerp, Belgium - 1920 Summer Olympic Games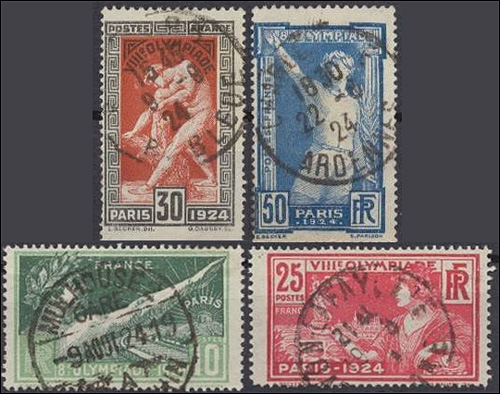 1924 Paris, France - 1924 Summer Olympics, Paris 1924 Olympics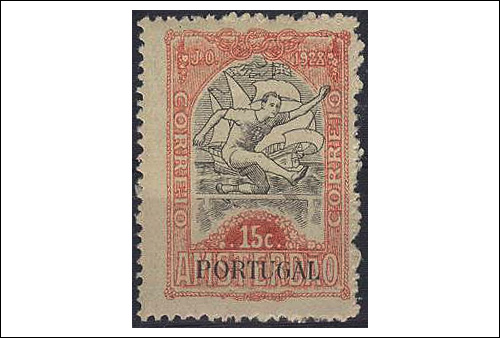 1928 Amsterdam, Netherlands - 1928 Summer Olympics,
Portugal at the 1928 Summer Olympics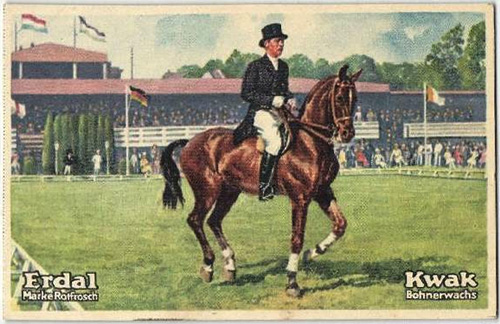 1928 Amsterdam, Netherlands - Equestrian postcard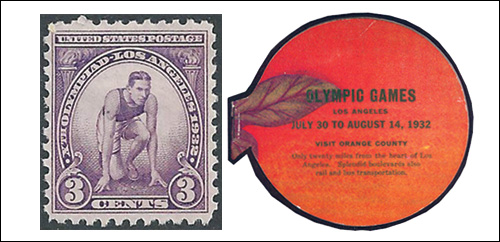 1932 Los Angeles, United States - An unusual promotional brochure in the shape and color or an orange and containing eight pages of information and illustrations for Orange County. About the United States Olympic Committee, Team USA Olympics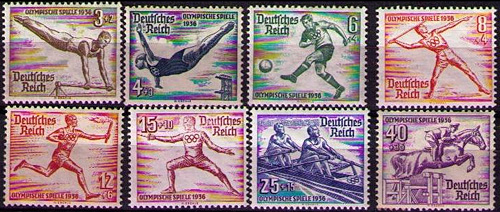 1936 Berlin, Germany - Photos 1936 Berlin Olympics , Nazi Olympics, Berlin 1936 - US Holocaust Memorial Museum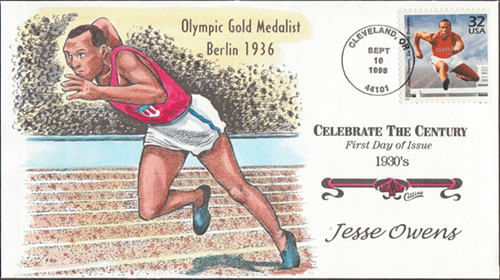 1936 Berlin, Germany - Jesse Owens,
Jesse Owens USA Track and Field Article, Owens Pierced a Myth - ESPN Article
1940 Tokyo, Japan (Cancelled) and Helsinki, Finland (Cancelled) - The 1940 Games were originally scheduled to be held in Japan, and Japan produced an Official poster for the planned Tokyo Games. But the Games had to be moved because Japan was waging war in Asia. Helsinki was selected, and Finland produced seven essays, seen here in a composite sheetlet. But the games were cancelled again as World War II was underway in Europe. 1940 Summer Olympics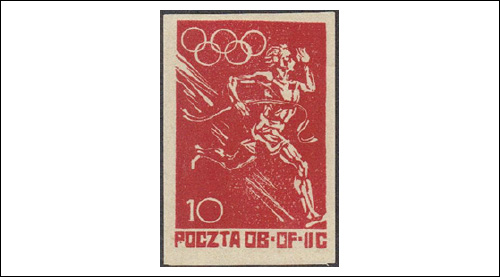 1944 London, England ( Cancelled) - but Polish POWs were granted permission by the Nazis to hold an unofficial POW Olympics in 1944. This is one of the stamps issued by the Polish officers for the event. "Barbed Wire" Stamps,
Olympic Movement Remembered in Polish POW Camps 1944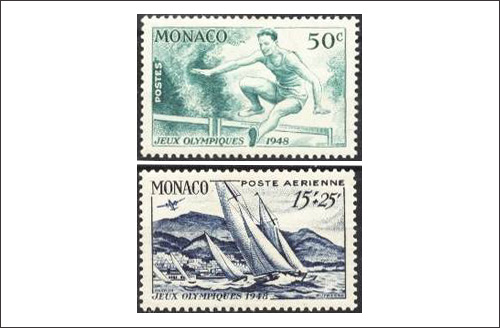 1948 London, England - Monaco commemoratives - 1948 Summer Olympics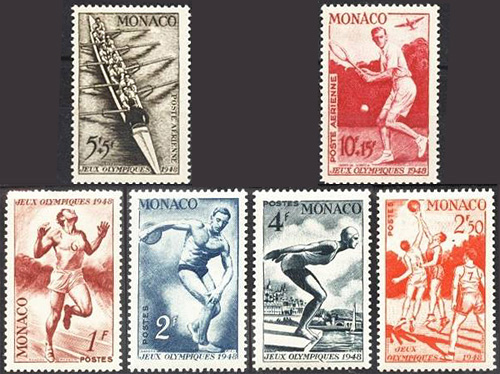 1948 London, England - Monaco commemoratives -
The 1948 Olympic Games in London, Kingdom, London 1948 (video and pictures),
The 1948 London Olympics Gallery, BBC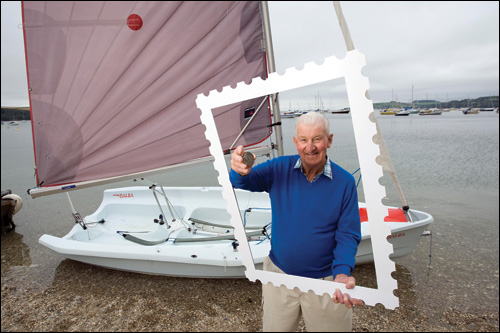 1948 London, England - David Bond, the only surviving gold medalist from the 1948 Games, Britain's Olympic heroes deserve the honours they were denied,
David Bond (sailor), David is last to have won gold at home,
Do you have any Olympic sailing memorabilia?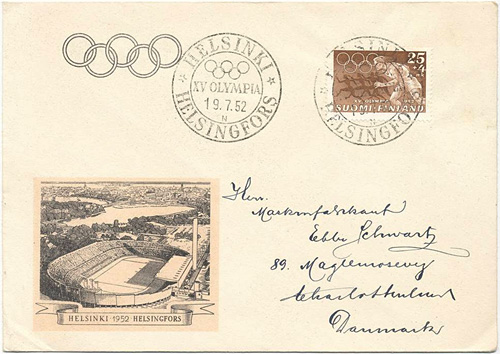 1952 Helsinki, Finland - Olympic Stadiums,
Paavo Nurmi lights the fire at the Olympic games in Helsinki 1952.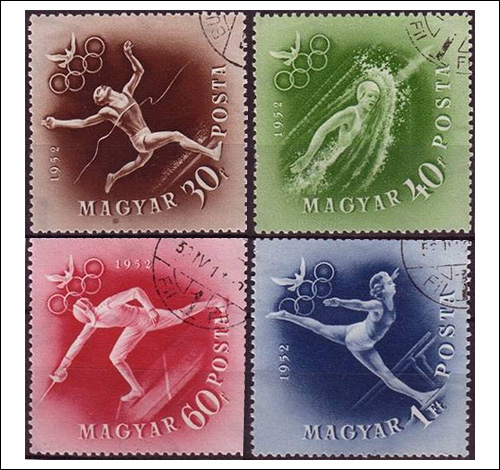 1952 Helsinki, Finland - 1952 Summer Olympics, Magyar (Hungary),
Hungary at the 1952 Summer Olympics


1956 Melbourne, Australia - 1956 Summer Olympics,
Cycling at the 1956 Summer Olympics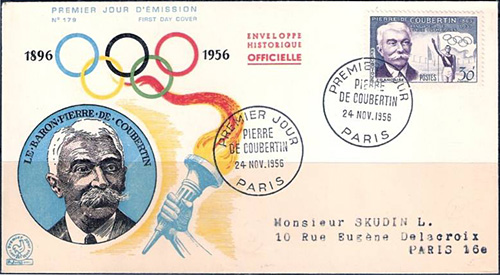 1956 Melbourne, Australia -
The Founder of the Modern Olympics, Pierre de Coubertin,
The International Olympic Committee

1960 Rome, Italy - Greece: The future Constantine II , King of Greece , won his country a gold in sailing Dragon Class.
Rome 1960. First death during Olympics in result of doping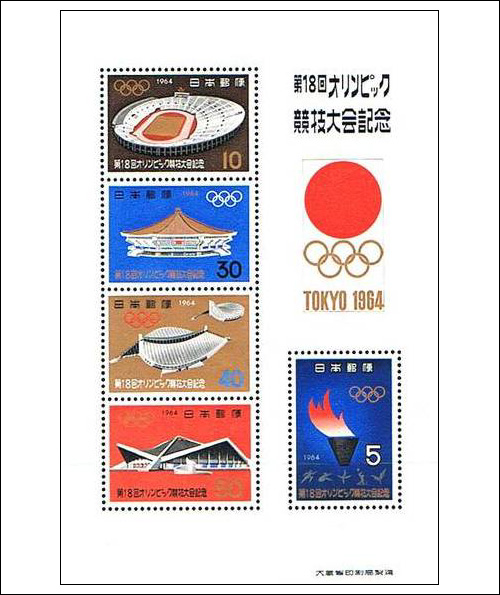 1964 Tokyo, Japan - 1964 Summer Olympics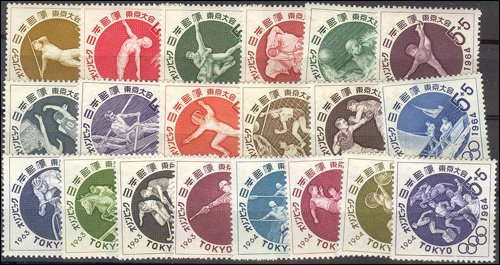 1964 Tokyo, Japan - Tokyo 1964 Olympics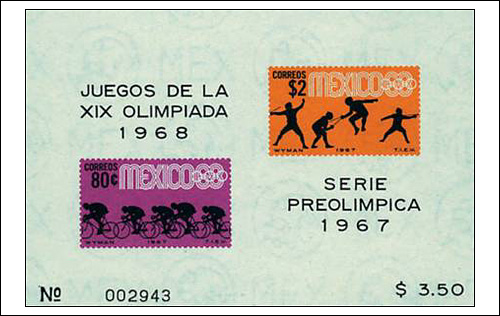 1968 Mexico City, Mexico - 1968 Summer Olympics,
1968 Olympics Black Power salute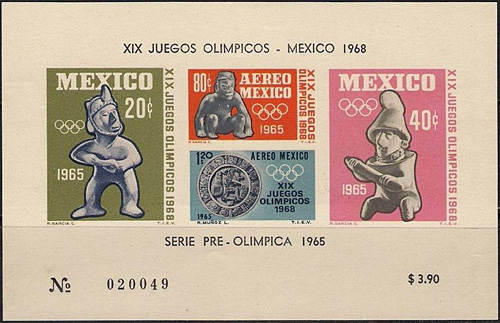 1968 Mexico City, Mexico -
Athletics at the 1968 Summer Olympics