---
ISSUE 25 - January 4, 2013 - Stamp News Online Magazine
---
Hot Air Balloons on Stamps
On September 19th, 1783 the first hot air balloon was launched by Pilatre De Rozier carrying a sheep, duck and a rooster. A few months later, on November 21st, the first manned air balloon was launched by Joseph and Etienne Montgolfier from Paris, France. This collection of stamps with illustrations of air balloons celebrates these anniversaries, their inventors and the first semi-official air mail stamp, the Buffalo balloon stamp, which first flew from Buffalo, New York on September 16, 1873.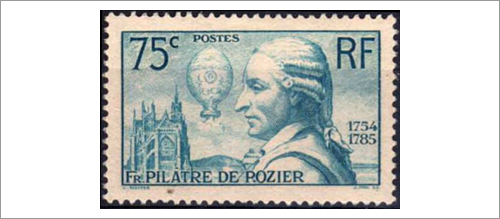 France - Jean-François Pilâtre de Rozier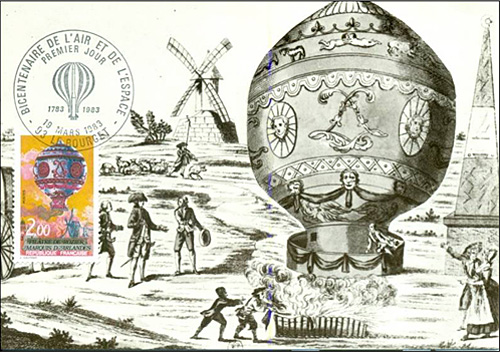 France, About Balloon History - Note animals on postcard illustration seen below windmill. The maiden flight of the first hot air balloon carried, a sheep, a duck and a rooster on September 19, 1783.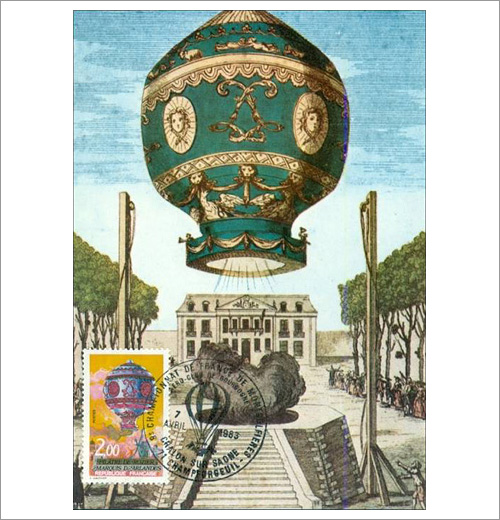 France, Postcard and stamp illustrating the worlds first hot air balloon.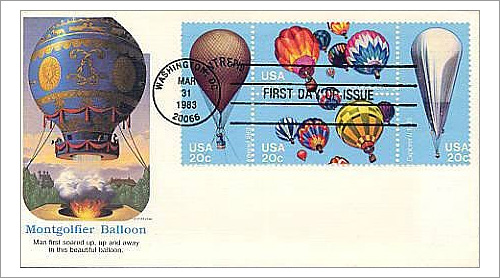 United States - Joseph-Michel Montgolfier and Jacques-Étienne Montgolfier launched the first manned hot air balloon.

United States - Cover flown from Nashville to Gallatin, Tennessee on the "Buffalo" balloon, June 18, 1877., The World's First Airmail Stamp,
Enlarged image of cover with Buffalo balloon stamp.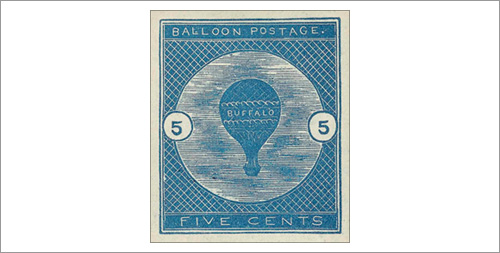 United States, The Buffalo balloon Stamp, National Postal Museum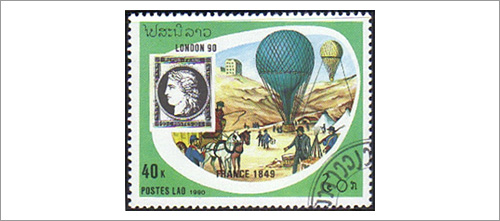 France
The History of Aviation - Note: See French reconnaissance balloon on right of article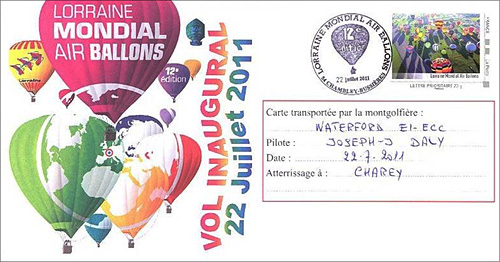 France, Lorraine Mondial Air Ballons 2011 Video,
Lorraine Mondial Air Ballons 2011 by Bennie Bos, Video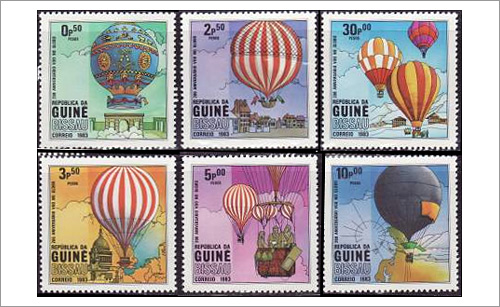 Guine - Guinea-Bissau


Guine


Zaire - Republic of Zaire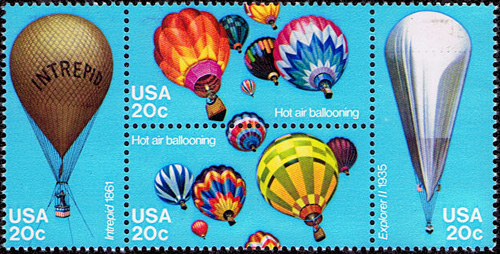 United States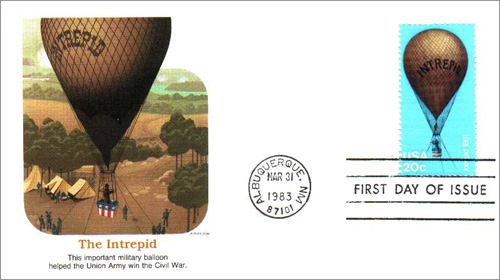 United States - Balloons in the American Civil War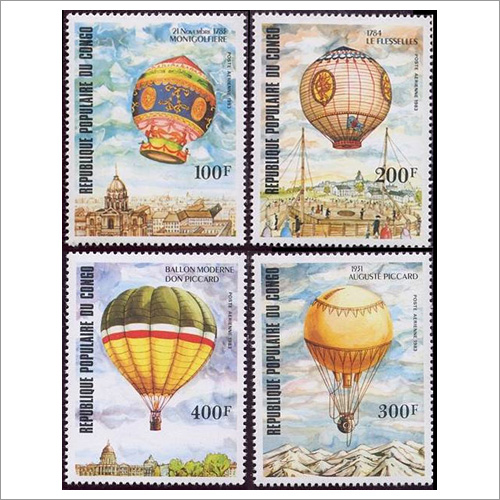 Congo - Hot Air Balloons and the Montgolfier Brothers, Le Flesselles,
Colored etching of Le Flesselle hot air balloon, Don Picard. an American balloonist, Auguste Piccard, a Swiss physicist, inventor and explorer


Marshall Islands 2009 - Marshall Islands Postal Service issues 5 Hot Air balloon stamps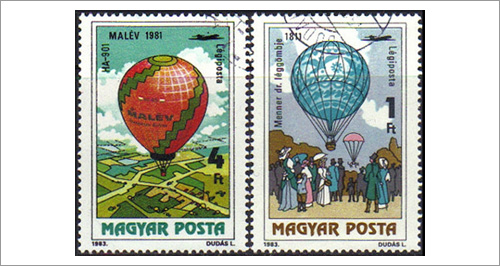 Magyar - Hungarian Post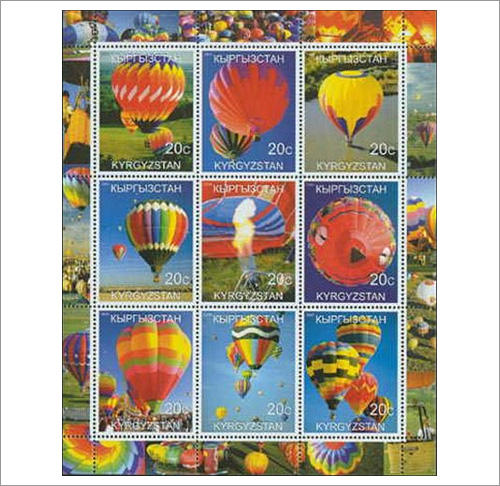 Kyrgyzstan - The Kyrgyz Republic is located in Central Asia.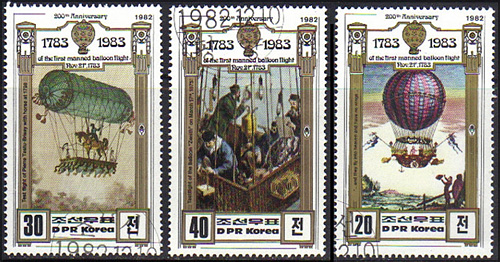 Korea - The Democratic People's Republic of Korea,
An In-depth Look at North Korea's Postal Service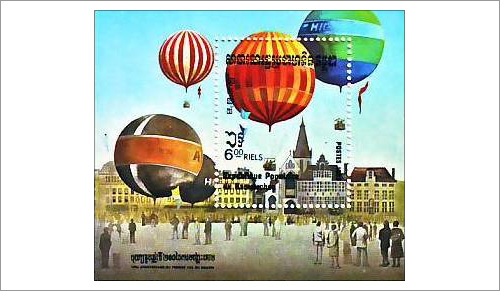 Cambodia 1983 - Cambodia Philately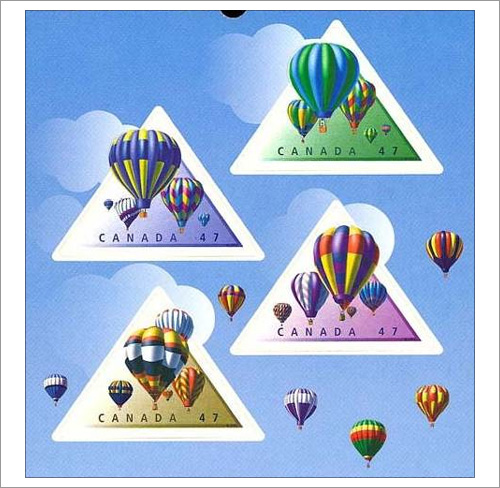 Canada - The Royal Philatelic Society of Canada (slow upload)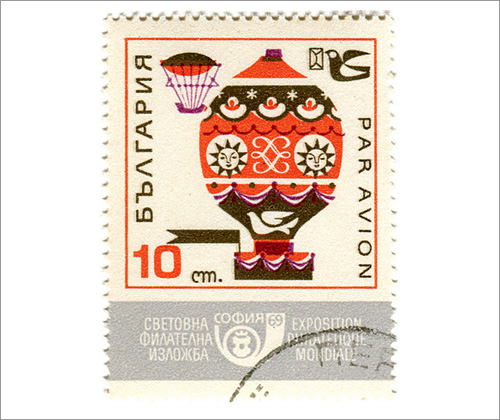 Bulgaria 1969 - Union of the Bulgarian Philatelists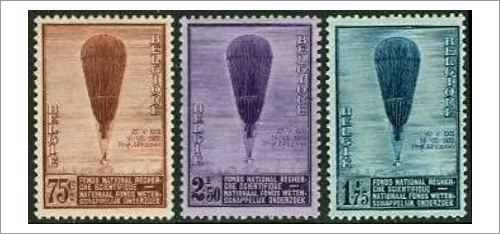 Belgium 1932 - The Belgian Philatelic Study Circle, Belgian Philately